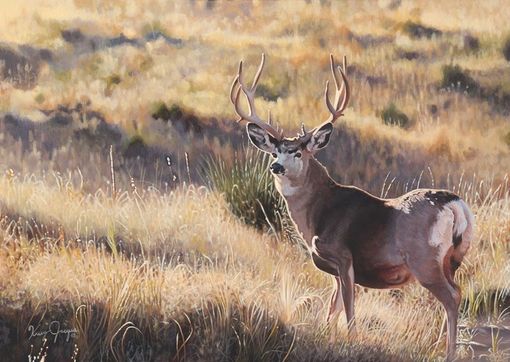 This was an Acrylic piece that was commissioned by a private individual.
It's that moment when he's getting ready to slip into the tapestry, and become just a ghost in your memories. It's that last look that sears his image in your sub consciousness… seconds tick by... he's
Original has been purchased, but reproductions are available.
Prints are $65.00 USD $.
Dimensions: Prints size (13"H x 18"W ) Not Framed
Please inquire for framing options.