Small Alabaster Candle Holder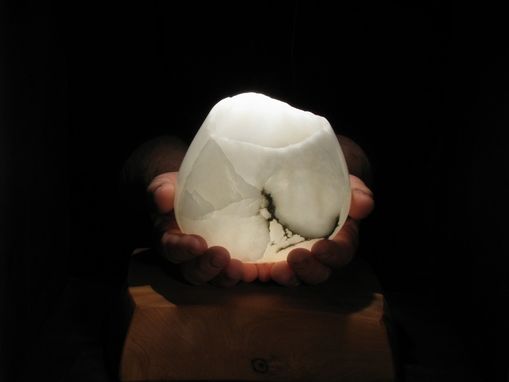 This small hand carved Alabaster Candle Holder illuminates a room at night. Alabaster is the "Queen of Stones" and has been beloved for thousands of years by hundreds of cultures all around the world.

The evaporite of the ancient inland seas, it is part of the geology of our planet. We call it "petrified water" because it shares the fluid, soft and translucent quality of water.