Small Art Deco Writing Desk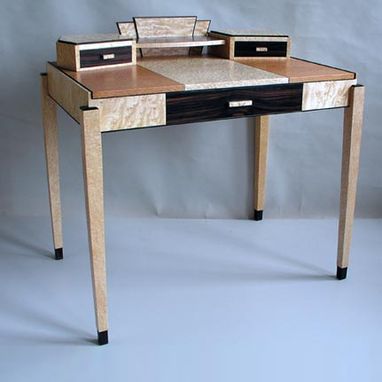 After completing my Art Deco Dining Set I realized how much I loved the style and wanted to focus on designing more pieces in the deco style. I found inspiration for this piece from a deco book I purchased at the Art Deco Exhibition at the Boston Museum of Fine Art in 2004.
The Desk is made of australian lacewood, birseye maple, qulited maple and ebony. Later a larger version of this desk was created custom for a client, and your desk can be made custom as you see it... More details can be viewed on my main site.