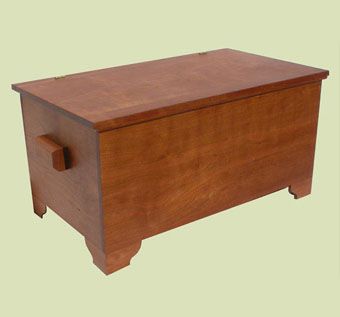 My small storage chest is an exact reproduction of a chest that I inherited from my grandmother. Its features are its hinged lid, decorative feet and decorative handles.

The small storage chest is built using solid wood using traditional woodworking construction techniques.

Price: $795

Custom sizes are available.
Many wood species are available.
Dimensions: 15" x 27" x 13 1/2" tall