Small Collage Pillow Collection Hand Painted Silk By Sara Palacios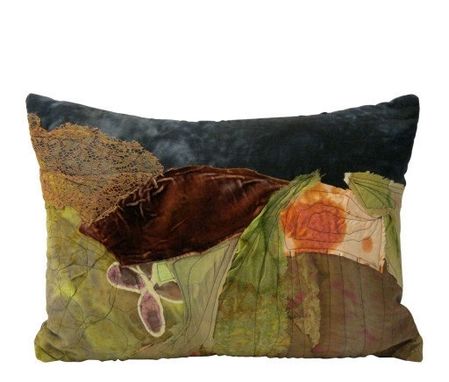 The idea of this read to ship, hand-painted, patchwork pillow came from my travels throughout the High Sierra Nevada Mountains. The collection of small pillows remind me of delicate flowers that grow in lush soil, nurished by crisp mountain spring water and the almighty sun. Plain back.

This pillow collection come with a down insert and an invisible zipper on the bottom so you can remove your insert easily. The invisible zipper also gives a pillow cover a professional, custom look. Pillow is painted front and back.

Measurments: Width 22 in., Depth 22 in.