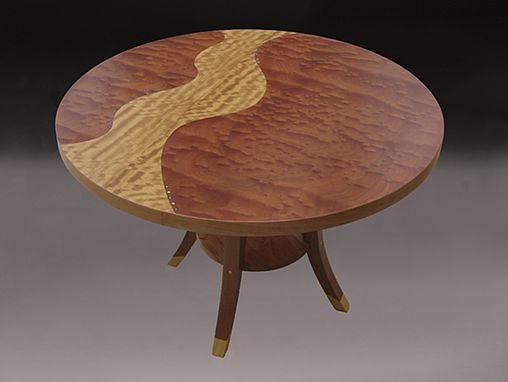 A small Art Deco inspired dining table made of quilted makore with a river of vibrant figured satinwood and subtle inlaid abalone shell. Legs are of cherry with yellow heart feet accent.

Wood selection and marquetry design is flexible based on customer requirements.

Pricing differential reflects marquetry design variations and wood selections.
Dimensions: 29"H x 40"W x 40"D with size variation of 10% allowed with no impact on price.