Small Gusseted Messy Bags (Snack Bags) - Zoology Lagoon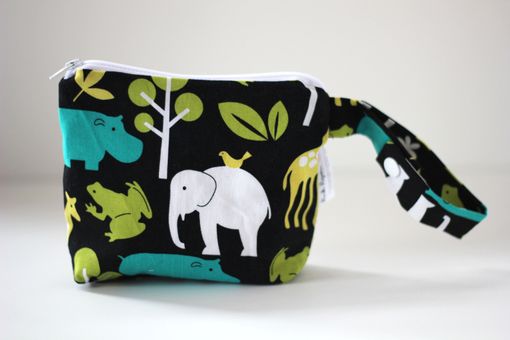 Our messy bags are each handmade made from a pretty cotton exterior and a BPA and pthalate-free PUL interior. These bags will keep whatever mess you throw in them contained. The seams are stitched separately to prevent wicking, and a handy wristlet snap strap makes it easy to carry this little bag or hang it from just about anything - purse or backpack straps, stroller handles, and more.

PUL fabric is wipeable when you've carried home just a small mess, but is also machine washable for bigger things. This particular PUL is rated for thousands of washes in industrial washing machines, so it will be clean and fresh in your home washing machine for years and years to come! Dryer safe; do not iron.

Messy bags come in two styles - lay-flat, commonly called wet bags; and gusseted, commonly called snack bags.

Try our gusseted bags for snacks, sandwiches, cosmetics, pens, pencils, markers, or keep in your beach tote to keep sensitive items like your phone, camera, keys and cash safe, dry and sand-free!
Dimensions: Small - 7 x 5 x 2
All of our products are handmade
by expert makers.