Small Slate Wall Fountain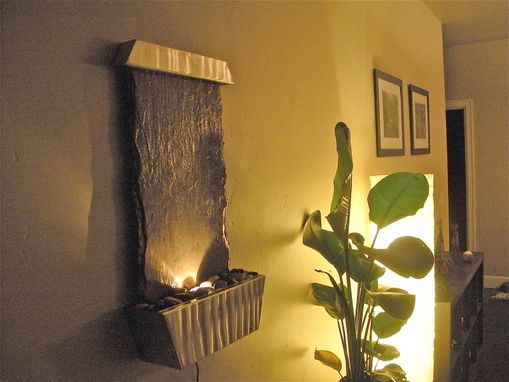 This waterfall can be either mounted on the wall or set on a table against the wall, making it extremely versatile. It also casts beautiful water shadows on the walls and ceiling.

• Hand chiseled slate face
• Precision welded stainless steel construction
• Low voltage adjustable pump and submersible 10 watt halogen light.
• Black or Multi color polished river rocks.
Dimensions: • 28" tall x 14" wide x 6" deep