Soapstone Cover For Heater Or Radiator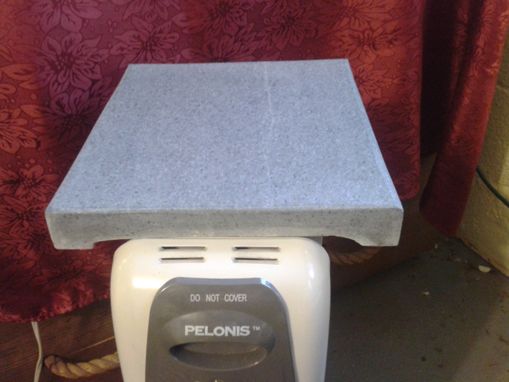 Custom hand made soapstone covers for your electric heaters and radiators. These covers will absorb and disperse the heat and create an elegant natural stone look. The tops and sides are sanded to a smooth finish while the bottom is notched to custom fit.
Dimensions: The one shown is 9" x 10" but I can create any size you may need.
All of our products are handmade
by expert makers.
Deb's review

• Oct 18th 2020

After 4 tries, I'm finally back in FL and able to review the trivets.
They are just what I had hoped for.
Thank you!

John K.'s review

• May 14th 2019

Mark McQuarry was the perfect solution for the custom pieces of soapstone I needed! Just a note for those out there looking for the same thing- soapstone is pretty hard to find, and even if you do find some at a place that has some- you'll need to get them to cut it and fabricate it. So cut to the chase and just order your pieces from Mark. He is perfectly set up to make these- and you'll save a lot of time and hassle. Mark was also expedient, and shipped the beautifully finished pieces to me in the most efficient manner possible. Thanks Mark!