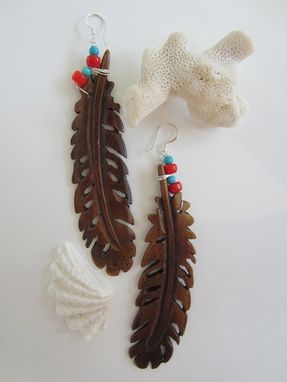 Gliding above the ocean a lone gull glows in the mid day sunlight. Her rhythmic flight a perfect dance of beauty and grace. One wing dips just below the surf as she captures a finned snack.

Deep amber carved bone feathers intwined with 24karat gold filled wire & ear hooks or sterling silver wire and ear hooks accented by turquoise & red sea coral

Length 4 1/2"
These hand made pieces us natural stones & metals they will vary slightly

Please specify gold or silver...