Solid Cherry Raised Panel Mantel In Stamford, Ct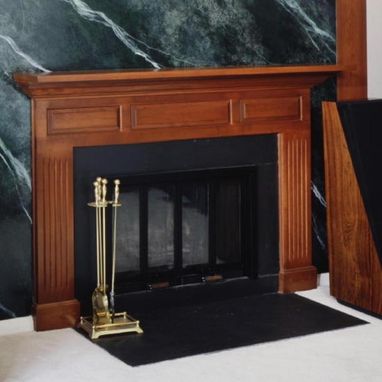 A bold, masculine solid cherry mantel with raised panels and stop fluted columns. A traditional design created from materials cut on our own sustainable
forest land located in the foot hills of the adirondack mountains in New York State.
Dimensions: 84" X 3" X 60"