Solid Wood Slab Chandelier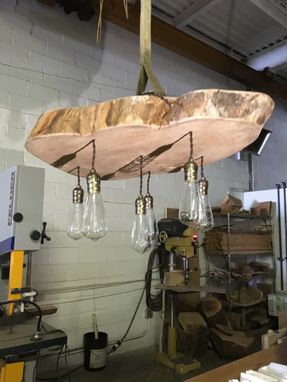 At Nature's Fell we salvage trees that are headed for the landfill and we give them a second life as beautiful wood products.

We did a couple of these lighting fixtures and we think they turned out great. The great things is that you can fully customize what you want. Do you only want one light? or would you want a giant slab and as many lights as we can fit?!

We have a ton (literally) of wood in stock of various shapes, sizes, species and color.

With Nature's Fell you will have a fully customized experience.