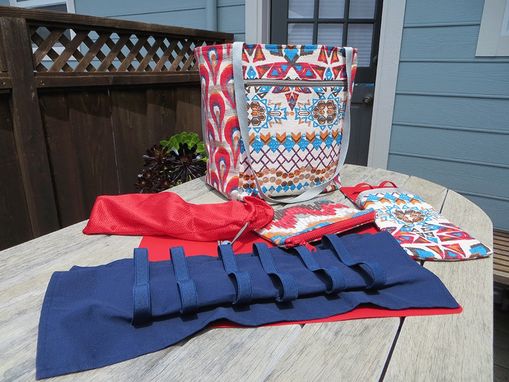 Designed to accompany you to family/friends cooking and baking adventures. Includes:

- An outside pocket to store recipes or spice packets
- An interior pocket for tools or spice packets
- A spice holder. Spice bottles tuck into elastic ribbons on the spice holder
- The spice holder rests in a food grade flexible cutting mat that doubles as a clean surface as needed
- A zippered pouch for packaged spices and small bottles of extract or liqueur
- A removable athletic mesh tool pouch holds numerous favorite kitchen tools
- A knife sheath for a 4" paring and a 6" chef's knife

All of our products are handmade
by expert makers.