Soy Candle, Country Apple, Apple Candle, 8 Ounce, Jelly Jar With Daisy Cut Lid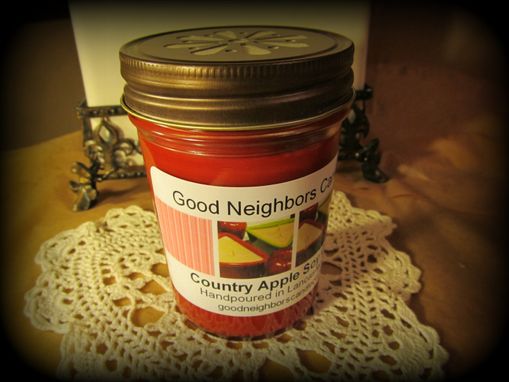 A fresh apple fragrance which is of a medium intensity. A great kitchen candle! Because I am not willing to add huge amounts of color, which can lead to sooting, this candle ends up being a deep pink rather than a true red.

All of the 8 ounce candles have hemp wicks and are quick and easy clean up with hot soapy water.

Trimming your wick before each lighting will give you a superb, clean and dependable burn.

For safety reasons it is recommended that you always extinguish your candle when approximately 1/4 inch of wax remains.