Soy Candle, Country Apple, Red, 8 Ounce, Tapered Jelly Jar, Bronze Daisy Lid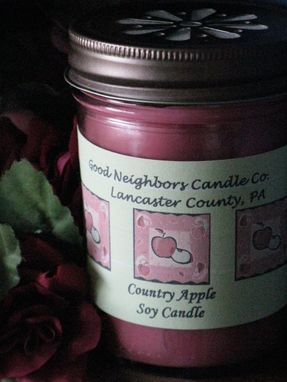 This fragrance is fresh and inviting. All about the fragrance of apples. It is a recreation of a popular scent by Bath and Body Works. This candle makes a delightful kitchen candle but fits in beautifully anywhere!

Trimming your wick before each lighting will give you a superb, clean and dependable burn.