Soy Candle, French Lavender, 12 Ounce, You Choose Wood, Hemp Or Cotton Wick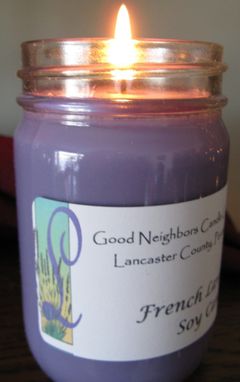 This fragrance almost always brings a contented smile.
The lavender lives up to its reputation as a soothing scent.
I would consider this to be on the upper end of a medium intensity fragrance. It's gentle scent will definitely fill a room.