Soy Candle, Hot Chocolate With Marshmallows In Red Metal Mug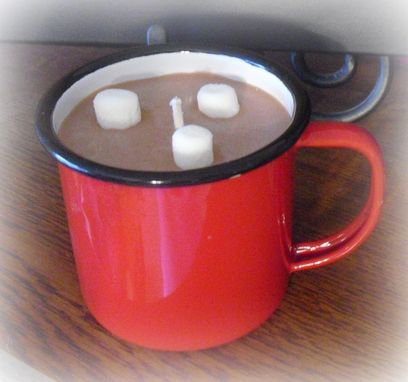 Simply adorable this hot chocolate mug is a seasonal favorite with my customer base. Great for the hard to buy for person on your gift list. I'm told that it is hard to give away since the scent of chocolate is so real...so you might want to get two! Then you get to keep one too. When this burns the soft fragrance of chocolate fills the room. A way to enjoy a treat without indulging in the calories.

Each candle contains a minimum of 6 ounces of soy and is the topped off with realistic looking soy marshmallows. Yum!

Soy wax is a natural product which burns much longer and cleaner than petroleum based paraffin. You'll feel great about helping our farmers and your lungs will thank you for the lack of toxins breathed in. I also use hemp wicks so there is no worries about metal in the wicks.