Soy Candle, In The Pinewood, 9 Ounce Hexagon Jar With Daisy Cut Lid, Red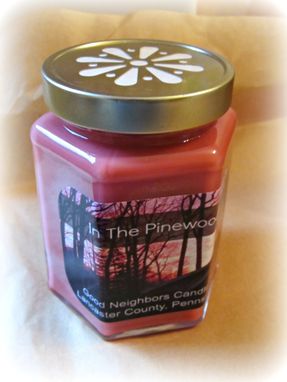 Welcome to Good Neighbors Candle Co.

One of our very favorite vacation spots is in the mountains of Northern Pennsylvania. We know we are approaching our cabin when we can roll down the windows and let the aromas of the forest in. The blend of evergreens, babbling brooks and sunshine are all contained in this candle of soy wax.

I hand pour every candle from 100% soy wax that has been carefully fragranced and colored.