Soy Candle, Peony Candle, 9 Ounce Soy Candle, Hemp Wick, Pink, Floral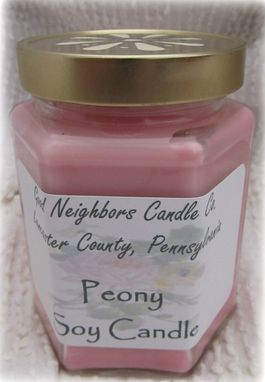 A delicate floral fragrance. Perfect for those of us hungering for Spring.

Candle maintenance is as simple as trimming the wicks before lighting every time and keeping your candle out of drafty places.

Soy wax burns longer and cleaner than traditional paraffin waxes.