Soy Tarts, Melters, Hot Chocolate, One Six Pack Clam Shell, Brown, Chocolate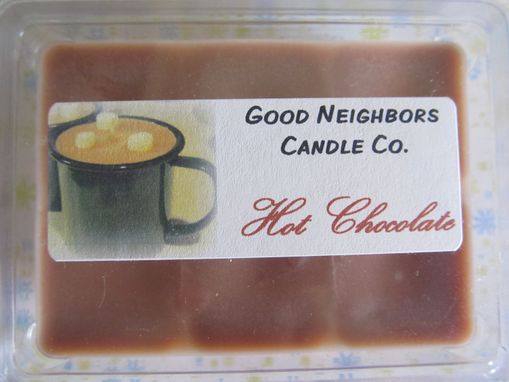 This listing is for one six pack clam shell of delicious soy tarts. The clam shell is heavy plastic which can be reclosed to keep your tarts fresh. Each tart pops out when you break it free from the others.

Hot chocolate is one of my top sellers....and is a fragrance that truly throws well. My toughest critics come back for this again and again.

Soy wax cleans up easily with hot soapy water. To remove finished melt from your melter simply allow to harden and then reheat just until wax slides out. May take one minute....probably a bit less, depending on your melter. I recommend rotating fragrances for optimum enjoyment.