Soy Tea Lights, Ginger Lime, Six Tea Lights, Green, Fresh, Citrus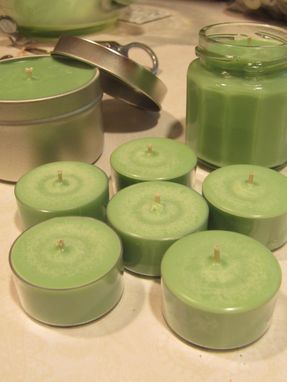 This is a fresh and light fragrance. I think I get more lime than ginger from it but you can be the judge of that.

Each tea light burns an average of 4 to six hours, depending on conditions.

Want more than tea lights? I can customize an order for you that includes the 4, 8, 9 or 12 ounce jars or 6/15 ounce tins. They make a fun and versatile package. Just click contact seller to let me know what you would like.