Soy Tea Lights, Nantucket Briar Rose (Type), Pink, Two Dozen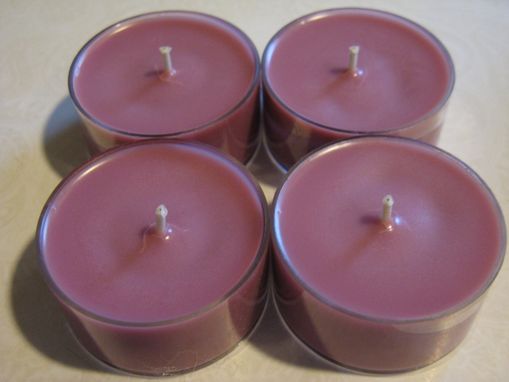 Tea lights are just the right amount of light and fragrance for your dinner table or those adorable little candle holders you have accumulated over the years. These tea lights will burn from 4-6 hours each, depending on conditions.

Nantucket briar is a very nice fragrance. One of my first customers here requested that I carry it and it has been picking up momentum ever since. I've not been a fan of rose candles because so often the floral scent is cutting. This is not like that. It is sweet and rich. Very enjoyable.

Each tea light contains a zinc wick. As with all candles it is best to trim the wick before lighting each time and about halfway through if you just burn this non-stop. I don't always remember to come back and trim it though and they burn down to the bottom of the wick without a problem.