Soy Tea Lights, Oceans Fragrance, Two Dozen, Blue, 3 Plus Hour Burn Time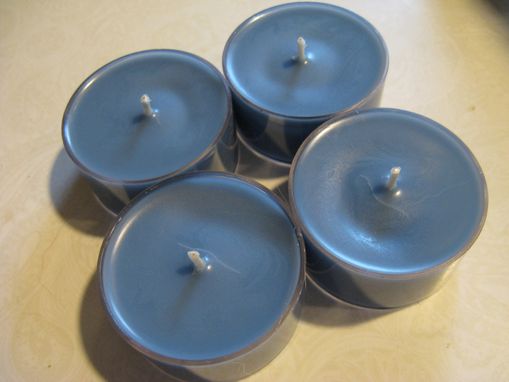 24 happy tea lights to brighten your days. Tea lights are just the right amount of light and fragrance for your dinner table or those adorable little candle holders you have accumulated over the years. These tea lights will burn from 3 - 5 hours each depending on conditions.

If you would like these unscented or in any other of my many, many fragrances, just ask. I'll make a listing for you.

Each tea light contains a zinc wick.