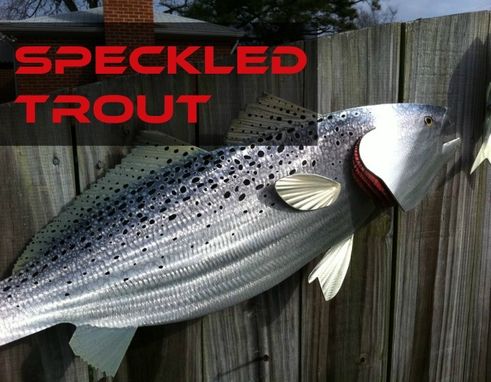 The Speckled Trout is a beautiful game fish noticeable by its distinct spots. Indigenous to southern waters, these fish are common along the coasts of North and South Carolina and Virginia.

Our 32" hand painted, candy coated speckled trout spectacularly recreates the look to an almost lifelike precision.

Seven (7) Baitfish included with each fish.