Multi-Color All-Natural Hardwood Cutting Block/Board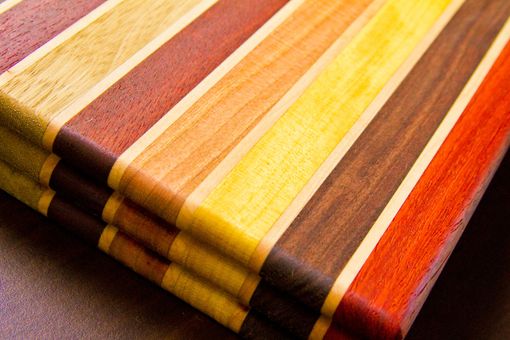 Make a statement in a workaday way with my most popular cutting block.

Crafted of entirely natural, no colors/dyes added hardwoods from North, South America, and Africa.
Dimensions: Maximum width 10" for this specific wood patten. Your choice of length.

Minimum thickness 1.5 inches to avoid board warp.