Spider Leg Extension Table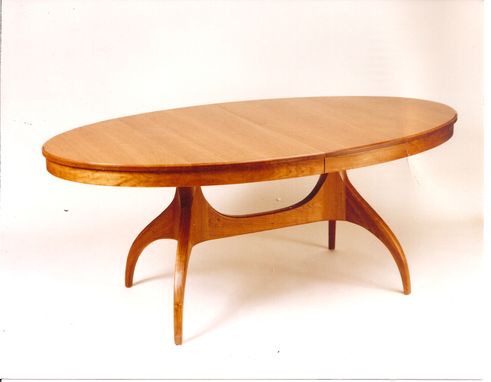 We make a variety of single and double pedestal tables based on the sculptured post and leg of the spider tables. The table pictured is a combination of a double pedestal design and a trestle table. In this version the base remains fixed in position while the top slides open to accommodate leaves.
Dimensions: 42 inches wide x 72 inches long x 29 inches high.
Plus a pair of 18 inch leaves.
Nine foot overall length.