Spider Man Childrens' Fleece Toboggan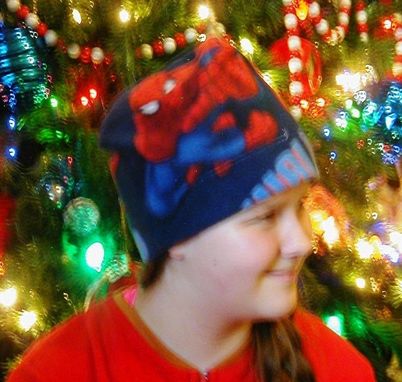 GG00156
SPIDER MAN TOBOGGAN...... Red SpiderMan pouncing on blue background.
SORRY, ONLY ONE AVAILABLE..... (sellout on these fabrics for Christmas)
Our children's fleece tobaggan will fit a wide array of sizes because of the expandibility of the material. My little girl normally wears a Child's L or Adult SM., so this is a small fit for her. Is perfect for all smaller sizes, simply flip up the front and it snuggles lower on their neck in the back. I prefer that fit, but wanted to show you the look on a model.