St. Charles, Mixed Media Decorative Icon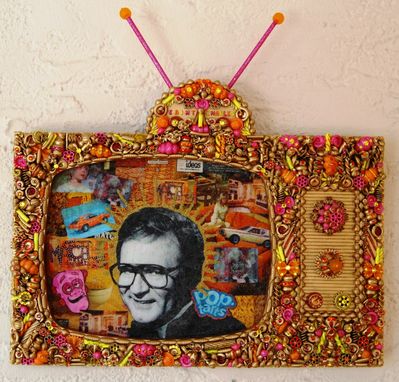 2009
Mixed Media
20" x 19.5" x 2.5"

This is a mid-size Icon, depicting St. Charles Nelson Reilly. Charles was a Tony winner, a respected acting coach and an openly gay actor, decades ahead of his time. He was also a big part of my TV-based childhood as a game show panelist and star of the bizarre kids show, Liddsville.

I gave this icon a true 1970's vibe, recalling countless hours spent in front of the TV, absorbing everything and eating colorful breakfast cereal (Orange, Lemon & Cherry!). It is made of a variety of materials, including wood, paper, rhinestones, gilded pasta and lots of glitter.