Stack Of Library Buckram Bound Hardcover Books.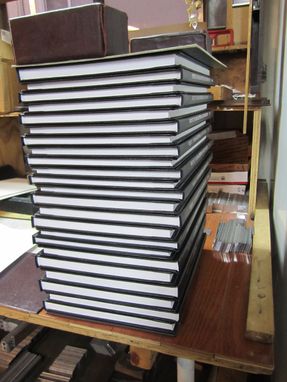 They were loose note, and they are now bound in a hardcover easy to use book.
Hardcover book board, with library Buckram cover.
To finish I put the titles on the front cover, and the spine for easy reference.

Dimensions: I can make any size hardcover book up to 20X14"
Can stamp Gold or Silver title.