Stained Glass Door Panel.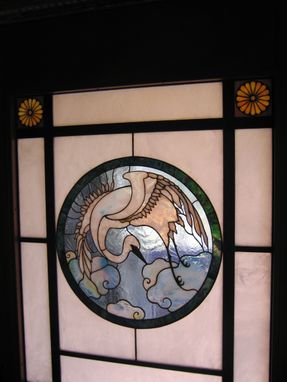 Detail shot of original design made up of over 200 hand cut pieces of art glass. Constructed in the copper foil technique, within a frame work of zinc came.
The Crane represents longevity, and the motif is featured through out the home where the piece was installed.
Dimensions: Detail of door panel, approx. 25 inches across.