Stained Glass In The Grand Canyon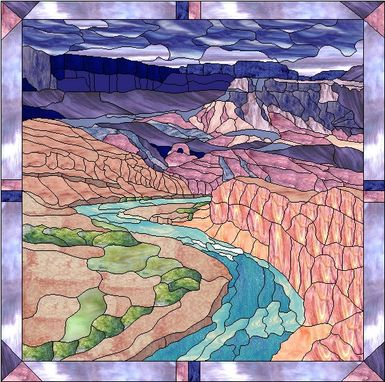 Rafting the huge rapids on the Colorado River is incredible and I had to do a glass piece to remember my times there. This piece took 3 months to complete and was sold at a juried art show in Flagstaff, Arizona.
Dimensions: 48 inches square is the size of this piece but can be made any size.