Stained Glass Wall Mosaic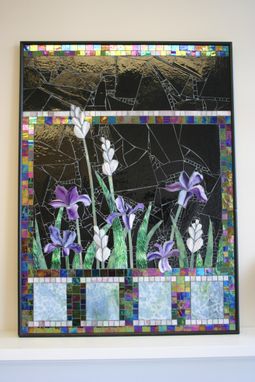 This wall mounted stained glass mosaic features an iris pattern along with beautiful black irid glass. The black background behind the flowers is made to resemble a cobweb look. The piece is framed in wood painted black and comes with wall mounts. The size is 26 3/4" x 36 1/2".
Dimensions: 26 3/4" x 36 1/2"