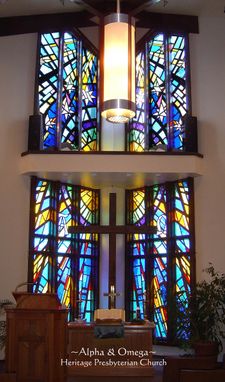 A few of my clients have a problem with the view from their window...they can't stand it!

The church had a lovely elevated altar but it faces a busy commerical corner. Watching the traffic signal change colors, the foot traffic from an ice cream store and a hamburger stand was a big distraction for the congregation. My task was to create a sacred and worshipful space.

My soution came with faceted slab glass. 1" thick it does a marvelous job of masking the view while allowing in tons of sunlight.