Stained Glass Window Of A Leopard Window Has Sold.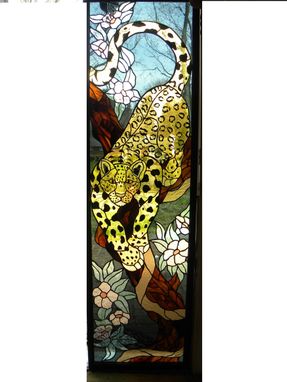 It is 67 3/8 x 19 5/16 with the frame. The window is made using copper foil. THIS WINDOW HAS SOLD! WE CAN MAKE ONE SIMILIAR TO THIS ONE FOR YOU WITH YOUR OWN SPECIFICATIONS AND SIZE.
All of our products are handmade
by expert makers.