Stainless Range Hood With Butterfly Finish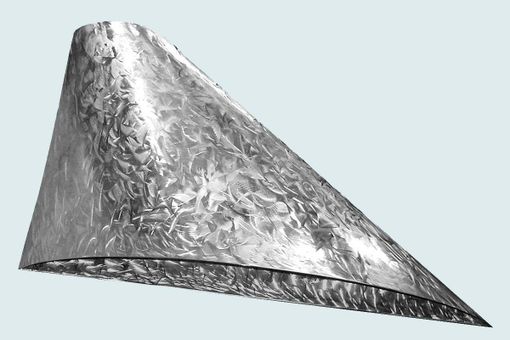 # 3255

This custom stainless hood is made from 14 gauge stainless steel, and has the following features:

- Conical style
- Stretched body shape
- Halogen lights, dimmers, filters, & fan control
- Highlighted with our "Butterfly" pattern finish


My company, Handcrafted Metal, specializes in building fully-welded custom hoods, sinks, and countertops. We can make them out of copper, zinc, bronze, pewter, and stainless steel. We can make them to perfectly accommodate your kitchen, no matter how complicated.

With us you can fully customize the size and features according to your vision, and the price will be adjusted to your specifications. We apply superior craftsmanship skills to everything we do, and we meticulously check every detail before shipping. Each original piece is truly a high-end union of form and function.

All of our products are handmade
by expert makers.