Stainless Steel Cladding Of An Existing Door Frame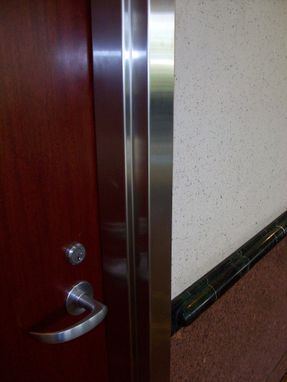 A customer wanted to renovate and had a stainless skin put over existing steel jambs and headers for a brand new appearance. We measured the existing frame and bent up new parts to fit over it.
Dimensions: The stainless steel is 18 gage thick. The door was 3' x 8'.