Stainless Steel Fireplace Accents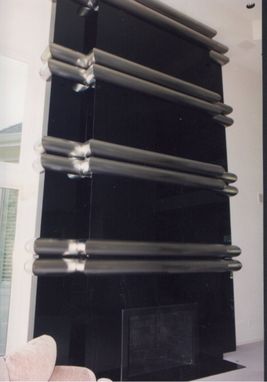 The homeowner had used laminates in a similar fashion but was unhappy with their durability and appearance and asked for these half round stainless steel accents to offset the black glass mirrors. The accents were formed out of 16 gage stainless steel sheet.
Dimensions: The fireplace was 24' tall. The half rounds were 9" diameter each with six mitres cut, welded and polished.