Stainless Steel Kitchen Island Table With Adjustable Feet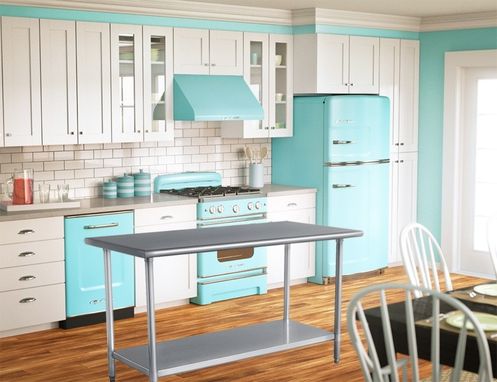 This solid stainless steel kitchen island table with adjustable shelf is perfect for any work space or home environment with little to no maintenance. It will last longer than any other material you can think of. This is a sturdy, heavy, stainless steel coffee table that is waterproof, weatherproof and rustproof.

Made with 16 gauge stainless steel with adjustable feet and galvanized adjustable undershelf.

Your shipping may differ depending upon how close you are, so for any questions, please feel free to contact me! Thanks.
Dimensions: • 24 inches wide
• 35 inches tall
• 36 inches long
• thickness of top of table is over 1.75 inches
• thickness of shelf is 2 inches
• weighs about 40 lbs.
• takes 1 week to complete.