Stainless Steel Rail With Wire Panel Infill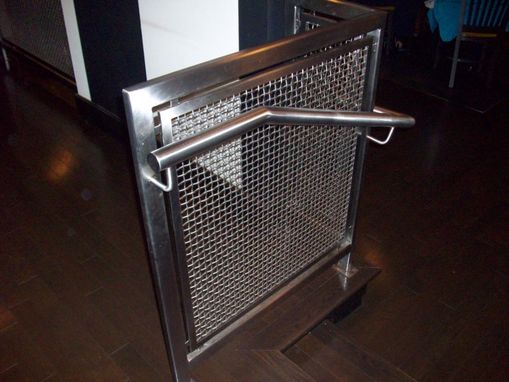 The railing is made from stainless steel pipe and the infill is a thick woven wire, also stainless steel. This small railing was one item in a restaurant that featured the mesh in booth dividers and at the bar, as a railing at the raised seating area and was in use in the bathroom decor as well.
Dimensions: Woven mesh had a 1'' x 1'' opening and the wire was an 1/8'' diameter.