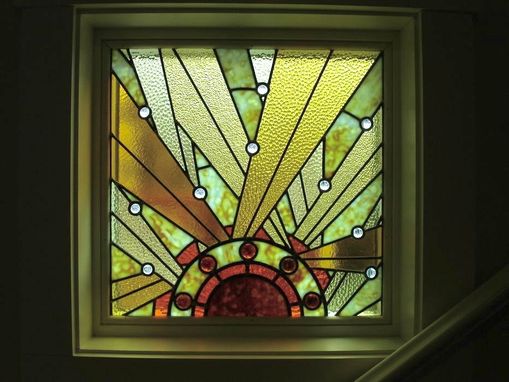 The clients window overlooked the deck of the neighboring condo offering little or no privacy. This panel not only allowed full privacy but also added design, beauty and elegance to their home.
This stunning stairway landing panel uses varied gold glass textures and brilliant jewels scattered into the design. Approx. size 18" X 18"
Panel adds privacy, design and color to a plain area.