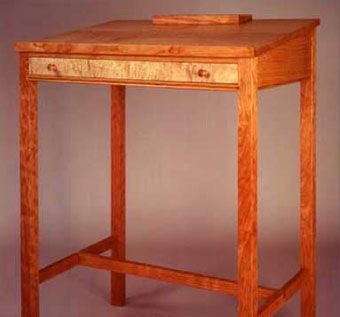 Cherry & Curly Maple

A really fun and versatile piece. Relieve stress and lower back pain by doing some of your office chores standing up. Also works great as a dictionary or atlas stand or under a wall phone in a smaller version or as a primary work station in an enlargement. Many configurations available. Please contact me with your special needs.

Stand-Up Desk $3750
Dimensions: 22" x 32" x 44"