Standing Steampunk Hatrack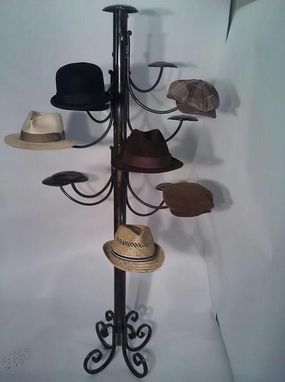 The scrolls that are the feet of this piece are called fullered fishtail scrolls. This technique is accomplished by the the master blacksmith holding the piece and the fullering tool and the apprentice striking the tool as instructed.

Each hand hammered plate is shaped to hold the hat without putting pressure on the brim. It is designed to hold 15 high end hats in a display fashion.

This is a piece for a true hat enthusiast.