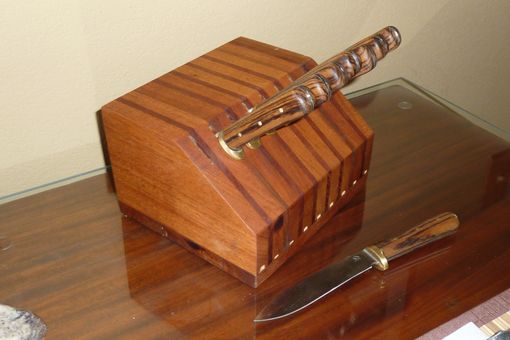 This is a custom set of eight steak knives. The knives have bronze guards, zebra wood full-tang handles, and hardened/tempered O-1 steel blades. The blades are hand-forged, oil quenched and tempered, sharp enough to shave and hard enough to cut shavings off a mild steel bar. The block is made of jatoba (brazilian cherry).
Dimensions: The eight knives have 5" blades and 4" handles.
The block is 8.5" x 7.25".