Vintage Steampunk Flower Art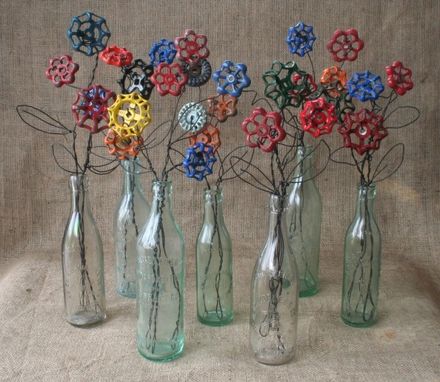 Give the gift of flowers that last forever!

These funky flowers are made from steampunk valve handles and iron wire, and set into vintage glass bottles (or anything you'd like, really).

I hand-craft each flower.

They typically range in height from 8" - 12", but I can make them in any height. I can also provide same-color or mixed-color arrangements.

I sell a bundle of 5 flowers for $30-45, depending on the type of steampunk valve handles used for the flowers.



Dimensions: Each flower stem typically ranges in height from 8-12 inches, but can be made in any height.