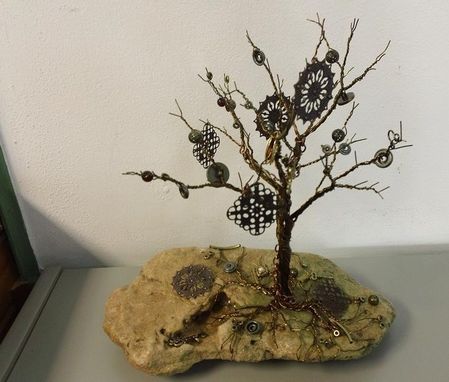 This Steampunk Oak Tree is a custom made piece.
The sandstone rock that is used as the base was found in rural Wisconsin. Bronze wire is precisely wrapped and twisted to form the roots, trunk and branches of the tree. Small, steampunk themed pieces adorn the piece as a whole.
This piece is intended to be used a decoration in a home or office.
Dimensions: The smallest tree that has been made is 3" tall. The largest tree made so far is 30"