Sterling Silver Circle Earrings With Drilled Holes, Set With Rose Garnets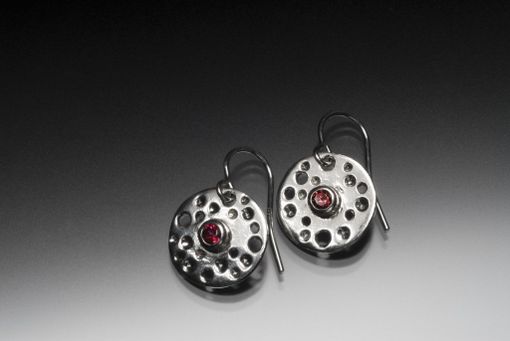 Circles with drilled holes and textured surface set with lovely rhodolite garnets, these earrings are the perfect complement to any outfit. From the Greek word, Rhodon, meaning rose, the rhodolite garnet is one of my favorite stones because of it's vibrant color and crystal clear clarity.

Customize these earrings with different colored stones: amethyst, blue topaz, diamond, garnet, hematite, jade, lapis, moonstone, onyx, opal, pearl, peridot, pink topaz, smokey brown quartz, sapphire, etc. Contact Karyn for details and pricing.