Sterling Silver Custom Initial Cufflinks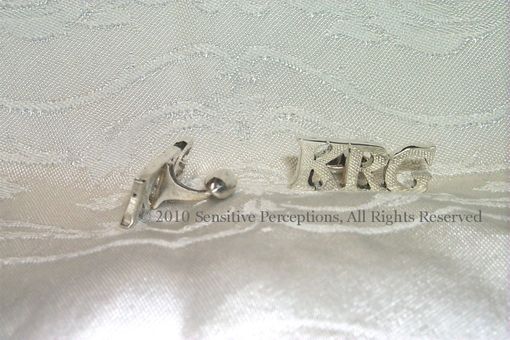 I like making cufflinks as my Father still wears them...;-} so I have created quite a few designs for them which are unique & unusual, but Initial Cutouts are a favorite with people because they are, after all for individuals..;-) these are made from double-cut sterling silver sheet, flat metal fabrication with sterling solid link/posts, I have some clients who prefer the bullet-tilt type & have both types on hand.

I also have templates for different engraving scripts, so engraving initials or names on different shapes is not a problem. Also, anything I make in sterling, I can make in gold.

Made in Mount Enterprise, TX
All of our products are handmade
by expert makers.
Marc D.'s review

• Dec 21st 2015

Very happy with the final product. The maker was great to deal with, I highly recommend her to anyone.

Brian R.'s review

• Dec 4th 2015

everything came out perfect. there was constant contact with the expert with multiple follow up questions making sure it was perfect.

Catherine F.'s review

• May 2nd 2015

He loved his custom cuff links - no pictures in them yet but I know when he finally has the opportunity I will send you a picture. They are timeless and beautiful.