Sterling Silver Earrings - Sculptural Earrings W/ Crystal Quartz And Red Swarovski Beads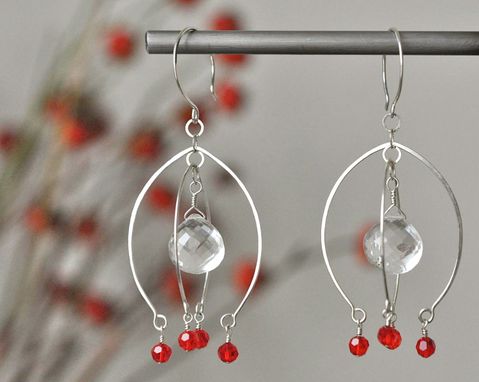 These playful 3-dimensional earrings are like miniature kinetic sculptures. They are dynamic and bright; perfect for a night on the town!

Hammered arches are handmade of sterling silver wire and house a faceted Crystal Quartz teardrop in the center. Hanging below are Fire Red Swarovski crystals. Earring wires are handmade of sterling silver.

Earrings are ~2.75'' (7 cm) from top to bottom and ~1.25'' (3 cm) wide.