Sterling Silver Earrings - Teardrop Silver Earrings With Iolite Beads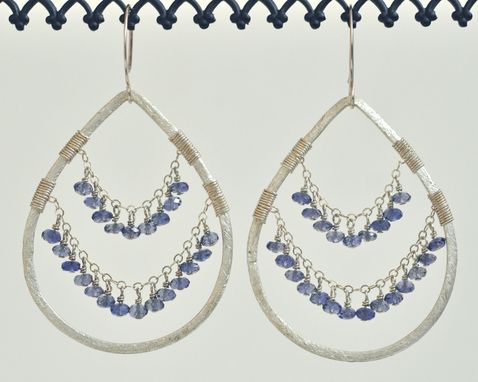 Gentle curves of blue-violet beads mimic the shape of a silver teardrop frame in these elegant, romantic earrings. The weight of the beads give dimension to the silver chain they hang from... this is gravity at its finest.

Brushed sterling silver teardrop frame with sterling silver chain and iolite beads. Earring wires are handmade of sterling silver.

Earrings are ~2.75'' (7 cm) from top to bottom and ~1.5'' (4 cm) wide.