Sterling Silver Hand Stamped Necklace Philippians 4:13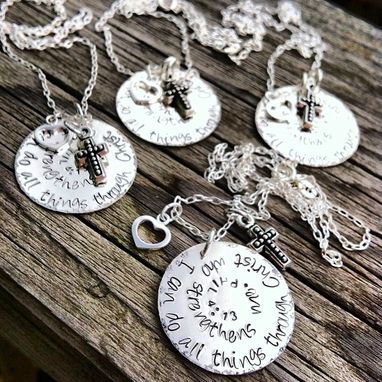 "I can do all things through Christ who strengthens me.- Philippians 4:13"

Sterling silver disc with the verse hand stamped in a spiral pattern. Attached to your choice of 16", 18", or 20" sterling silver chain, your necklace includes a small beaded cross charm, as well as a tiny open heart charm.

Your necklace will arrive professionally packaged so it's ready for gift giving.

Pricing reflects the totals for one custom necklace, however I can create as many as you'd like, please confirm the total number desired prior to approving the proposal.